Chemical Injection Pumps & Assorted Valves
INJECTION ATOMIZING NOZZLES
RETRACTABLE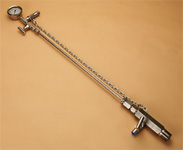 TEXSTEAM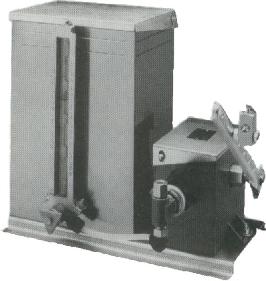 Series 1200 Beam Driven Injector
Designed for use on pumping well

Single or dual headed units available

Positive displacement

Accurate chemical injection

Simple design/easy maintenance
Plunger Size
Maximum Discharge Pressure
Maximum Volume Output
Simplex Unit
Duplex Unit
3/16''
3,000 PSI
4.5 Pints/ Day
9 Pints/Day
211.5 KG/CM²
2 Liters/Day
4 Liters/Day
1/4''
1,500 PSI
7 Pints/Day
14.5 Pints/Day
105.5 KG/CM²
3.5 Liters/Day
6.5 Liters/Day
3/8''
1,000 PSI
18.0 Pints/Day
36.0 Pints/Day
70.5 KG/CM²
8.5 Liters/Day
17 Liters/Day
1/2''
500 PSI
32.0 Pints/Day
64 Pints/Day
35 KG/CM²
15 Liters/Day
31 Liters/Day
---
Gas/Pneumatic Driven Injector Series 6100
Positive displacement pump

Simplex or duplex offering

Field adjustable speed

Exhaust gas can be recovered to minimize gas consumptions

Heads made from cast steel or 316 stainless steel
Plunger Size
Maximum Discharge Pressure
Maximum Volume Output
1 1/4''
9,000 PSI
1.5 Gallons/Minute
634 KG/CM²
6 Liters/Minute
2 3/4''
1,800 PSI
10 Gallons/Minute
127 KG/CM²
37 Liters/Minute
4''
900 PSI
20 Gallons/Minute
63.5 KG/CM²
75 Liters/Minute
---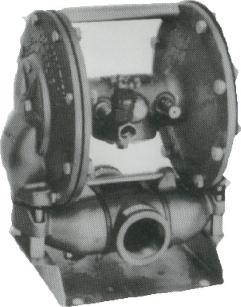 Series 9000 Utility Pump
Designed to pump any liquid from alcohol to mud

Easily handles 1/4'' solids, abrasives and fibrous materials

Air or gas operated at supply pressures from 5 to 100 PSI

Can operate completely submerged

Smokeless, quiet, fireproof

Needs no priming for suction lifts up to 14 feet of water without foot valve and to 29 feet of water with foot valve

Features strong handle, sturdy base, a power control valve for close discharge volume control and a power air safety valve
Specifications

Min./max. power gas pressure
5/100 PSI
Maximum recommended gas exhaust back pressure
20 PSI
Maximum recommended gas consumption
50 CFM
Maximum recommended fluid discharge pressure
60 PSI
Maximum fluid suction lift
29 Ft. Water
Min./max. recommended fluid capacity
1/60 GPM
Maximum recommended strokes/minute
250 SPM
Power gas safety valve set at
125 PSI
---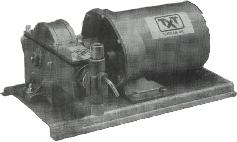 Scorpion
1/4 horsepower electric-driven motor (TENV)

316 stainless steel fluid end

Simplex or duplex available

Conduit connection

Single or 3 phase

Maximum discharge pressure 1,000 PSI

Maximum volume 120 gallons per day (duplex model)

Built-in gear reducer available in 15, 30 or 60 strokes/minute

Crosshead bearing supported on both ends

Adjustable while running
Model Number

Plunger Size

SPM

Maximum Output @

1,000 PSI 70 KG/CM²

2204

3/16''

15

2 GPD
8 Liters/Day

30

5 GPD
16.5 Liters/Day

60

8.5 GPD
32.5 Liters/Day

2201

1/4''

15

4 GPD
14.5 Liters/Day

30

7.5 GPD
28.5 Liters/Day

60

15.5 GPD
57.5 Liters/Day

2203

3/8''

15

8.5 GPD
32.5 Liters/Day

30

17 GPD
64.5 Liters/Day

60

34.5 GPD
129.5 Liters/Day

2205

1/2''

15

15.5 GPD
57.5 Liters/Day

30

31 GPD
115 Liters/Day

60

61.5 GPD
230 Liters/Day
---

Gas/Pneumatic Driven Injector Series 3700
Handles all types of solutions and chemicals

Single or dual-headed units available

Field adjustable speed/volume control

Operates with air/gas pressures as low as 5 PSI

Furnished with or without reservoirs

Plunger Size

Maximum Discharge Pressure
Maximum Volume Output
Simplex Unit
Duplex Unit

3/16''

3,000 PSI
8 Pints/Day
16 Pints/Day

211 KG/CM²
4 Liters/Day
7.5 Liters/Day

1/4''

1,500 PSI
14 Pints/Day
28 Pints/Day
105 KG/CM²
6.5 Liters/Day
13.5 Liters/Day

3/8''

1,000 PSI
36 Pints/Day
72 Pints/Day
70 KG/CM²
17 Liters/Day
34 Liters/Day

1/2''

500 PSI
60 Pints/Day
120 Pints/Day
35 KG/CM²
28 Liters/Day
56.5 Liters/Day
---
Gas/Pneumatic Driven Injector Series 5100
Single acting

Powered by diaphragm motor with spring return

Field adjustable speed/volume control

Operates with air/gas pressures as low as 8 PSI

Adaptable for use in hazardous areas
Plunger Size

Maximum Discharge Pressure
Maximum Volume Output

3/16''

1,500 PSI
4 Gallons/Day
106 KG/CM²
16/Liters/Day

1/4''

1,500 PSI
7.5 Gallons/Day
106 KG/CM²
28.5 Liters/Day

3/8''

1,500 PSI
17 Gallons Day
106 KG/CM²
63.5 Liters/Day

1/2''

1,500 PSI
32 Gallons/Day
106 KG/CM²
121 Liters/Day
---
Gas/Pneumatic Driven Injector Series 5000
Designed for continuous operation

Excellent for pumping chemicals, methanal and corrosion inhibitors

Field adjustable speed/volume control

Simple modification can lower pumping rate to one stroke every five minutes

Operates with air/gas pressures as low as 15 PSI
Plunger Size

Maximum Discharge Pressure
Maximum Volume Output

1/4''

12,000 PSI
16 Gallons/Day
845 KG/CM²
60.5 Liters/Day

3/8''

12,000 PSI
43 Gallons/Day
845 KG/CM²
162.5 Liters/Day

1/2''

12,000 PSI
85 Gallons/Day
845 KG/CM²
322 Liters/Day

3/4''

5,000 PSI
160 Gallons/Day
352 KG/CM²
605.5 Liters/Day

1''

3,000 PSI
320 Gallons/Day
211 KG/CM²
1,211 Liters/Day

1 1/4''

2,000 PSI
500 Gallons/Day
141 KG/CM²
1,892 Liters/Day
---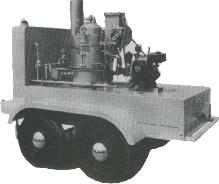 Portable Steam Generators
---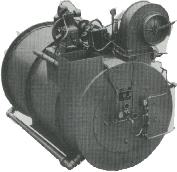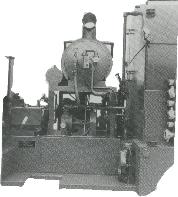 Model
Output

25M

2.5 million BTU/HR

35M
3.5 million BTU/HR
70M
7.5 million BTU/HR
---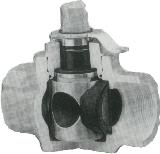 Texseal D Series Block Valves
Ductile iron construction

NACE MRO175 standard

Lock open/close

Round ports/full or regular opening

Molded nitrile seats provide bubble-tight shut-off

Excellent for abrasive service

Top entry/inline repairable

Sizes1'' through 4'', NPT, EUE and grooved ends

Pressures to 3,000 PSI

18 month limited warranty
---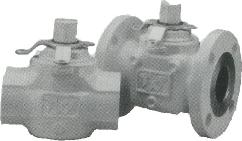 Fire Safe D Series Block Valves
NACE MRO175 standard

API 6FA fire tested

Built and tested to API 6D and ANSI B16.34

Top entry/inline repairable

Lock open/close

Round ports/full or regular opening

316 stainless steel with molded nitrile seats provide bubble-tight shut-off

Excellent for abrasive service

1'' through 4'', flanged, NPT, EUE and weld ends

Pressures to 2,220
---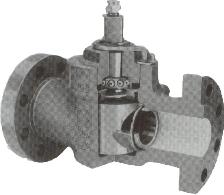 Super G Block Valves
Combine the best features of plug valves and trunnion-mounted ball valves.
Lubricated and non-lubricated in the same valve. Use it either way.

Built and tested in accordance with API 6A, API 6D and ANSI B16.34

Fire safe to API 6FA - certified by "DNV" Det Norske Veritas

NACE MRO175 standard

Top entry/field repairable

Round ports/full or regular opening

Available 1'' through 6'' flanged and NPT/ANSI 600 to 2500 and API 6A 2000, 3000 and 5000

Lock open/closed

Metal-to-metal seated

Excellent for abrasive service
---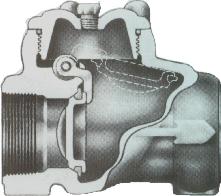 Check Valves
NACE MRO175 standard

Full opening

Horizontal or vertical flow-up standard

Conical, resilient seats for poitive alignment of clapper and seal Secondary metal-to-metal seat

Body materials cast steel, ductile iron and aluminum bronze

316 stainless steel trim standard

Buna-N standard-Viton* optional

Sizes 1'' through 4'', NPT, union and grooved ends

Pressures to 3000 PSI
*Viton is a registered trademark of DuPont.
---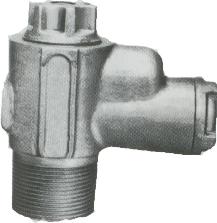 EOR Injection Assemblies
Used in secondary and tertiary recovery methods. Texsteam can supply complete wellhead assemblies for injection pressures up to 2500 PSI
---